At Operation Fistula, we are all too familiar with the injustices experienced by women living with obstetric fistula. Despite the existence of a dedicated community of fistula surgeons and a surgical treatment viewed by many as successful in alleviating or eliminating symptoms (1), the pace of obstetric fistula continues to outrun our collective ability to treat it. The need to address prevention and treatment efforts has been urgent for some time, but with the COVID-19 pandemic and its myriad consequences, the need has become acute.
Operation Fistula has a legacy of developing innovative solutions to the most pressing issues around obstetric fistula. During our Pilot
Program
(2012-2015)
,
we pioneered a performance-based funding scheme that increased surgical throughput by 39%. We dedicated several years to developing the tools
and technology
necessary for verifying and measuring our work; GOFAR continues to be a hallmark feature in our programs around the world. In the past year, we focused on the patient journey and improving methods for patient identification, mobilization, and treatment. Through it all, we heard the same issue raised by surgeons again and again: they needed funding to perform fistula repairs. 
The surgeons
we partner with
ha
ve access to
the newest technology and approaches to finding and treating patients, but without funding, none of
it
matter
s
. We
know
surgeons who
have
funded patient care from their own pockets; every surgery they c
an't
afford
to perform i
s a
fistula
patient who
se life
continue
s
to
be devastated by
fistula.
A lack of accessible funding for fistula surgeons severely l
imit
s their
capacity
to treat and care for patients.
This is the problem we seek to solve with
Kickstart
– our new and improved funding program, going live this month.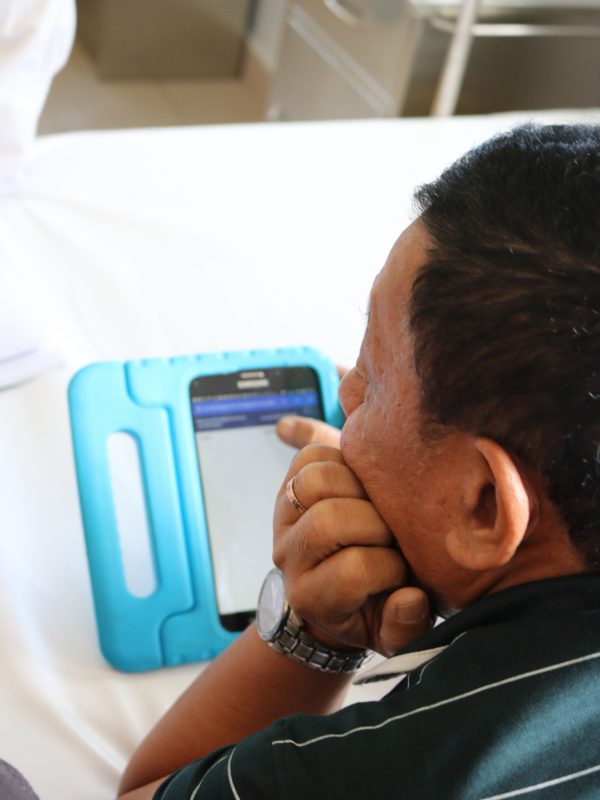 OUTPUT-DRIVEN FUNDING TO INCREASE CAPACITY
Kickstart is an output-driven funding program that provides funds directly to surgeons for each repair they perform and record 
using 
our
 data collection technology –
 GOFAR. As its name implies, the program is meant to
'kickstart'
 or catalyze the abilities of surgeons to treat fistula patients
,
 by removing the financial barriers that
 previously
 limited their capacity. 
Kickstart is directed at trained surgeons who are limited in the number of repairs they can perform because of a lack of funding. For each surgery logged in 
GOFAR
, we provide funds directly to the surgeon. 
The 
data 
entered by the surgeons helps us track and monitor their performance, and also 
feeds
a centralized data repository. O
peration Fistula analyzes all this data,
 to evaluate programmatic indicators in real-time
,
 and identify trends or patterns in fistula treatment. 
All the s
urgeries
 funded through Kickstart
 are performed at no cost to the patient, which given the 
resource 
constraints fac
e
d by 
these 
surgeons
, 
would
 have
otherwise
 b
e
e
n 
impossible.
We
 believe in the power of proximity, and
 have always championed innovation and advocated for solutions that come from those working closest to the 
problem
.
 In October, we sent out the first wave of Kickstart applications to surgeons. In their responses, nearly every surgeon
who applied to participate
,
 reported that external funding for treatment exp
enses was a 
significant
 barrier to providing care.
 If they are not working at a facility where fistula care is funded by a larger organization, surgeons may have no option but to charge patients. 
We know from our outreach work that patients fear the cost of treatment, and this prevents them from seeking care. M
any obstetric fistula patients lack even the funds necessary for transport to the facility
, so any cost represents a major barrier
.
 When surgeons are put in a position where they are forced to charge patients for their care because they have no other funding available to them, it 
discourage
s patients from seeking
 care
 and perpetuates their distrust of healthcare systems and providers.
F
unding barrier
s have 
contributed to 
the
 ever growing backlog of patients; the 
number
 of surgeons
 that are able to
 perform
 fistula
 repairs simply cannot keep up with the demand for treatment. The World Health Organization estimates that between 50,000-100,000 people develop obstetric fistula each year
(2).
 Without immediate intervention to increase surgical capacity, this list of patients awaiting treatment will continue to grow.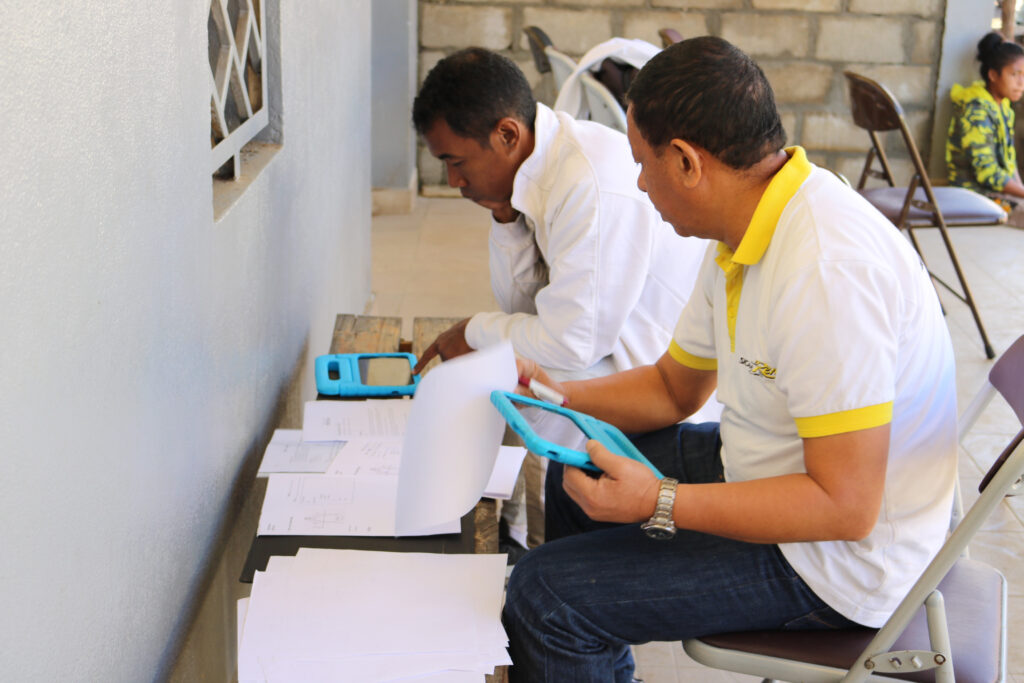 Catalyzing Capacity and Care
Kickstart complements our ongoing mission to end fistula for every woman, everywhere. With this program, we are renewing our commitment to ensuring that patients receive the treatment they urgently need, and surgeons have the capacity necessary to provide that care. In providing output-driven funding, Operation Fistula is increasing the capacity of existing surgeons to perform more repairs, and removing the financial barrier to treatment that is frequently cited by fistula patients
(3).
Applications to join the Kickstart program and receive output-driven funding are now open. To submit an application in English, please complete
this online form
. If you would prefer to complete the application in French, an alternative form is available
here
. For any questions related to Kickstart, please do not hesitate to contact Operation Fistula via email at
kickstart@opfistula.org
.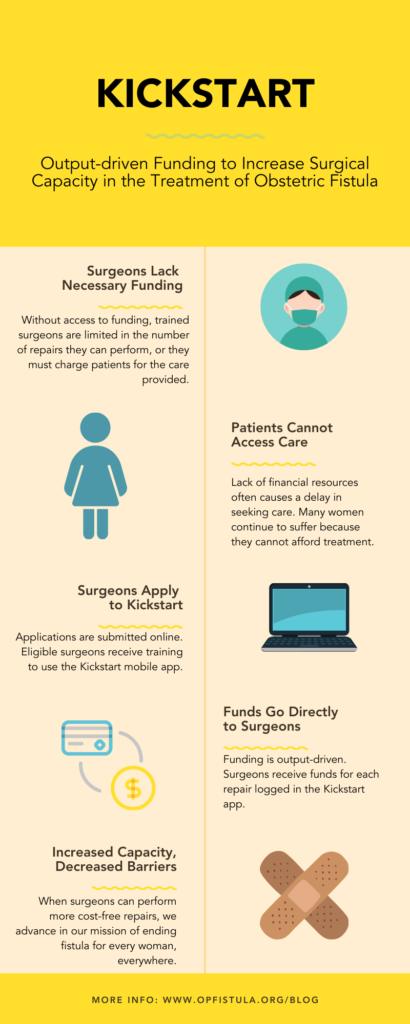 Rupley, MD DM, Dongarwar, MS D, Salihu, MD, PhD HM, Janda, MD AM, Pope, MD, MPH R. Healthcare Access as a Risk-Marker for Obstetric Vesicovaginal Fistula in Malawi. International Journal of Maternal and Child Health and AIDS. 2020;9(1):4–13. 

WHO. The Second Meeting of the Working Group for the Prevention & Treatment of Obstetric Fistula. Addis Ababa; 2002 Nov.

Baker Z, Bellows B, Bach R, Warren Charlotte. Barriers to obstetric fistula treatment in low‐income countries: a systematic review. Tropical Medicine & International Health. 2017 Aug;22(8):938–59.