"How has your condition affected how you feel about yourself? Has it impacted your work, or your relationships with friends or family?"
If you had to visit your doctor recently, you were probably asked a question similar to the one above, or perhaps you were asked: "on a scale of one to ten, how severe is your pain?". The answers that you give to these kinds of questions help doctors to diagnose and treat you, and both the questions and answers put your needs at the center of the treatment process.
Fistula patients are rarely asked about their condition, or how it affects their lives. A woman with fistula may have no one she can speak with – her community and family may have shunned her, and it may be too difficult to travel to a health facility to speak to a doctor or nurse. As a result, women living with fistula may find it difficult to express their exact needs to care providers. These professionals often speak of 'success' in strictly medical terms, using complex clinical language. Whether a fistula is closed during surgery and whether a patient resumes continence are the most common determinants of success. Seldom is success discussed from a patient perspective. Rarely is the patient asked: "how has fistula affected your life? How have you had to adapt from the person you were before you had fistula?"
Our team understands that the notion of a successful outcome or care intervention might look different to each and every patient. We believe that every woman who has lived with and experienced fistula deserves high-quality complete care, of her whole person.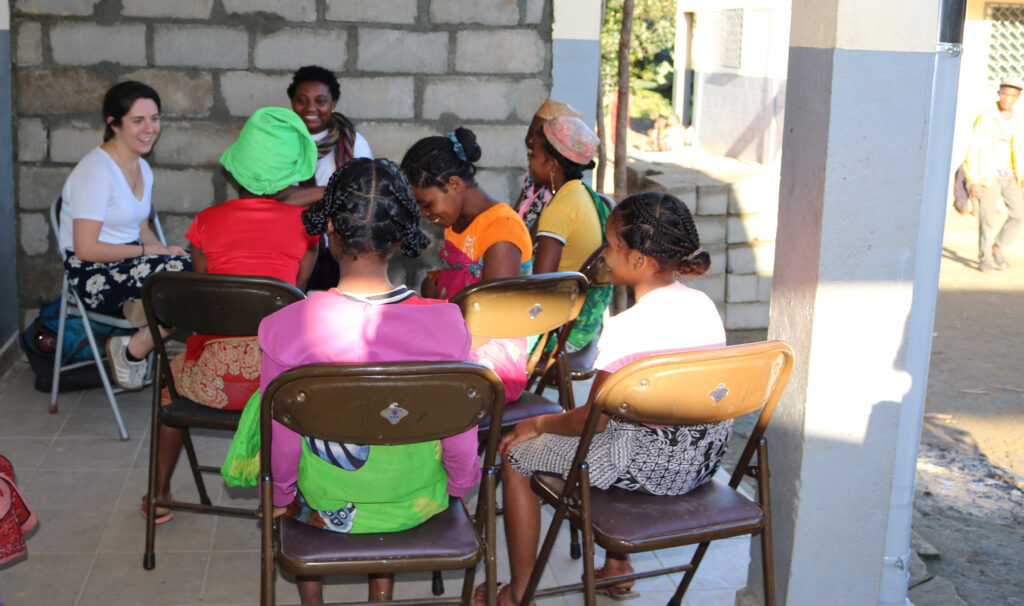 When I began my Masters in Women's Health at University College London, I saw an international health system that mostly tries to "fix" fistula via a silver bullet solution; a one size fits all intervention – fistula repair surgery. I struggled to equate these two "truths" in my mind: that every patient experiences the condition in a unique way, and that somehow, the international community, could address fistula via one specific clinical intervention.
If the goal is to successfully treat fistula patients, we need to understand much more than their physical symptoms and diagnosis. For each patient, we need to be able to understand how fistula changed her life, in order to care for her other symptoms – including those that are not physical – and ensure that she receives comprehensive holistic care. With the support of Operation Fistula, I began to research how we might do this. My thinking was driven by a hope that the findings of my research could improve our programming and the support we offer to patients, and raise awareness of the complexities of the patient experience in the broader sector.
In the process of conducting my thesis research, I worked with the Operation Fistula team to deliver a series of patient interviews that I could then transcribe and code to reveal insights into how patients felt their fistula had impacted their Quality of Life.
In these interviews, women pointed to several areas in their lives – including their social interactions, ability to earn an income, and mental health – that were influenced by the daily burdens of trying to hide their fistula or trying to stay dry and 'clean', despite the uncontrollable leaking of urine or stool plaguing their existence. These broader themes of emotional, financial, social, and physical health emerged as having significant weight and force in the goals these women had for their fistula care.
The Operation Fistula team was deeply involved in the process of collecting and synthesizing the findings from these interviews, and when my research study concluded, immediately shared that they wanted to continue this work and take the research further. So, in October 2021 we officially launched work to create a Quality of Life tool, continuing to drive the research forward, so that we might better understand the very nuanced ways fistula affects each aspect of a woman's life. What we have discovered and developed has the potential to revolutionize fistula care, and empower patients as they navigate their journey through care and health interventions.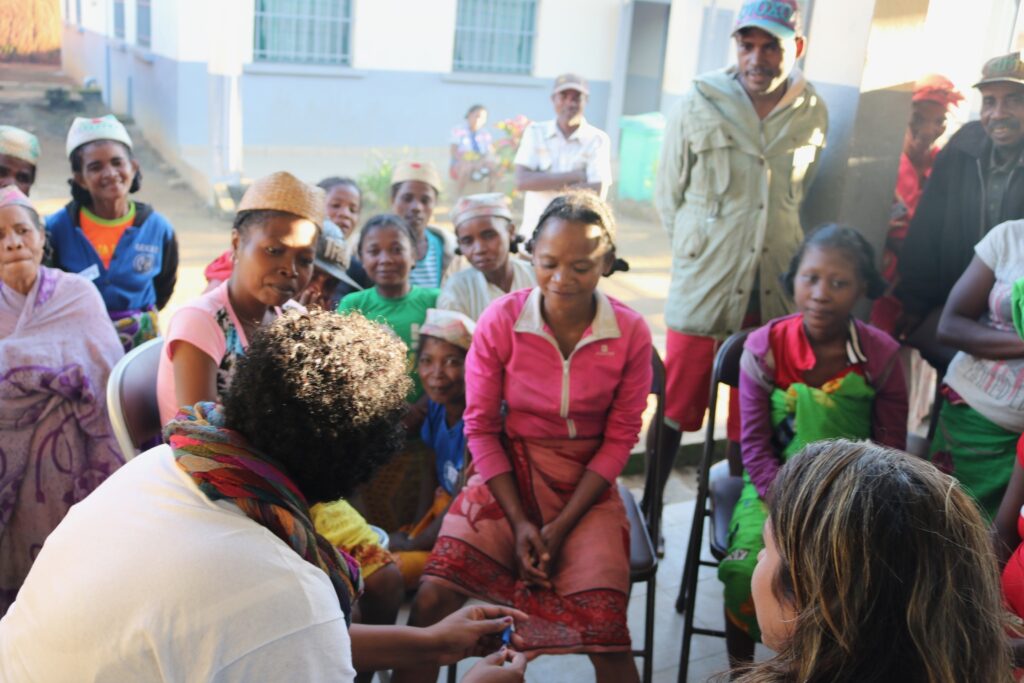 The Creation of a Quality of Life Tool
Launched in the summer of 2020, Operation Fistula's Quality of Life (QoL) Initiative grew from a simple question: how does fistula affect a woman's daily life? As we launched the work, we set out to better understand how women living with fistula understand their condition, and how we could better support our patients before, during, and after treatment.
If patients are unable to describe their needs in a way that the healthcare system, with its measures and statistics, can understand, we say it's time to build a better system that elevates their voices. This work seeks to empower patients to express their needs by building a tool that was created directly as a result of listening and codifying the lived experiences of fistula patients. 
At the end of this research, our goal is to create a QoL "tool" specific to obstetric fistula. This tool will take the form of a questionnaire that doctors, nurses, social workers, or other trained care providers can administer with fistula patients. By asking a series of questions, care providers can better understand what areas of a woman's life have been most affected by fistula, and what type of care she needs to fully recuperate and recover.
How it works
The implementation of work is spearheaded and led by our talented team in Madagascar. Social Workers guide and support our patients from the time they are identified and through treatment. As part of this process, social workers perform and record one-on-one interviews with patients. These interviews are more like conversations and are possible only because the social workers build deep trust with the patients they serve. Their work is grounded in a deep awareness that for patients, talking about how their life has been affected by fistula and sharing details of all the relationships or opportunities they may have lost because of their fistula, is incredibly hard.
Our Quality of Life team then transcribes and translates each patient interview, taking care to capture the detail of what each woman has shared with precision. These patients entrust us with their most private and personal thoughts, feelings, and experiences, and we treat their words with every possible care and respect.
The transcriptions from these interviews are then coded, and qualitative research methods are applied, so we can identify themes that tell us more about how fistula affects women's Quality of Life, in very specific ways. The tool we are developing will be unique from existing research because it will have been developed directly from the testimony of patients. The data we are capturing is direct content from the interviews, and so in this work, we are ensuring that the patient's voice is enshrined at the heart of this tool.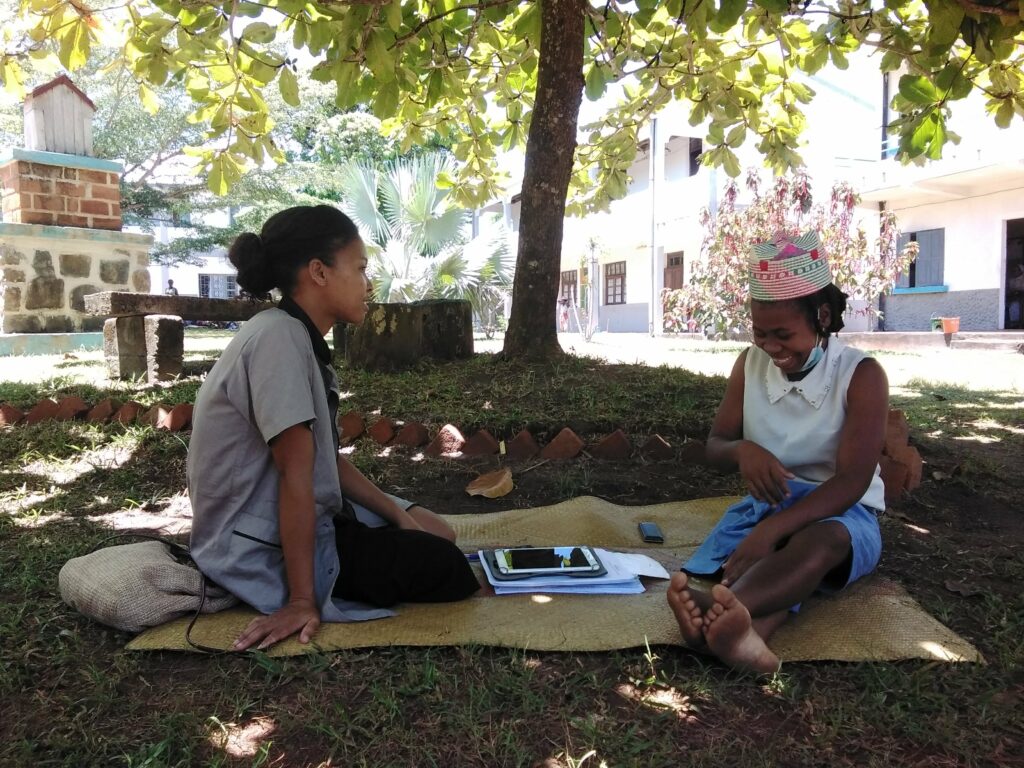 WHAT'S NEXT?
This research began because I saw a gap in the way fistula is addressed. The patient voice was almost completely left out of the treatment process. We know that fistula can affect far more than a woman's physical health, but until now, very few people have tried to understand the detail of exactly how. As a white woman living in the United Kingdom, I am acutely aware of the multiple privileges I experience. I have been asked these kinds of holistic care questions my entire life, and I am deeply aware that my research included the assumption that asking fistula patients similar questions would somehow have a positive impact on their lives. Who was I to try to understand the full picture of these women's lives?
Fortunately for me, and this work, I am part of an incredible, diverse team – spread across Madagascar, the UK, and the US – who challenged me to think through all these issues and all the complexity, guiding my work so that it would place the needs and wants of patients above all else. I firmly believe that at the end of this process, we will have a tool that can both measure how fistula affects a patient's Quality of Life, and that reflects her personal experience because the tool will be built from the actual lived experiences of real patients.
I am extremely proud of this research but want to state that it doesn't belong to me. It belongs to so many more people – to my colleagues in Madagascar, to the women who entrusted us with their experiences, and to the women for whom it has been created.  
When finished, this tool will belong to the million women living with fistula around the world. My hope is that it will elevate their voices and experiences. In a world where numbers define success and failure, and so little attention is given to these first-hand accounts, this simple tool may be the first step towards achieving a truly patient-centric model of fistula care.
Join us as we continue to drive progress towards our mission, and work for a fistula-free future! Follow us on Instagram, Twitter, and LinkedIn to stay in touch with all our news and updates.