By Seth Cochran, Founder & CEO of Operation Fistula & Andrea M. Wojnar, Resident Representative of UNFPA Mozambique
Operation Fistula is on a mission to end fistula for every woman, everywhere. A major pillar of our work is leveraging the power of technology to improve collaboration and increase the capacity of organizations working to end fistula. In Mozambique, the United Nations Population Fund – UNFPA – supports the Ministry of Health to reduce the incidence and prevalence of obstetric fistula, and support women and girls to reclaim their hope and dignity, and rebuild their lives.
On this International Day to End Obstetric Fistula, we want to reflect on the success of our partnership between Operation Fistula and UNFPA Mozambique, and share how we are working together to support the Government of Mozambique in the campaign to end fistula.
The World Health Organization (WHO) estimates that, 2 million women are living with untreated obstetric fistula in Asia and sub-Saharan Africa, and another 50,000-100,000 develop it annually [1]. One of the key challenges facing organizations working to end obstetric fistula is a lack of quality data about its prevalence, incidence-rate, contributing risk factors, and the quality of care that patients are receiving. To address this data gap, Operation Fistula has developed GOFAR – the Global Obstetric Fistula Automated Registry – a real-time monitoring and data collection system which allows partners to gain an unprecedented degree of data insight into their patients and clinical practice, as well as the specific challenges posed by fistula in their countries [2].
Our partnership works to deliver and provide a full monitoring and data collection system for Mozambique's National Obstetric Fistula Strategy which is based on the four pillars of advocacy, prevention, treatment, and social integration. The purpose of the partnership is to accelerate the promise of ending fistula, and ensure access to maternal health care, by providing a system that will enhance the creation of effective prevention strategies by increasing the availability and use of information and data.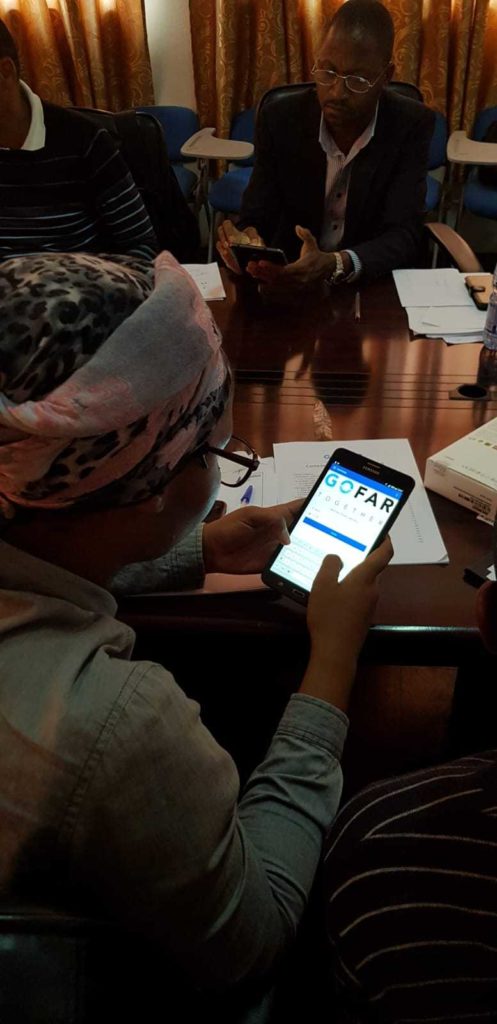 Obstetric Fistula in Mozambique
Falling 180th in the Human Development Indicator Report (2019) [3], Mozambique ranks among the lowest ten countries on the Human Development Index. Without adequate prevention measures, an estimated 2,500 new cases could be expected each year, making obstetric fistula a pressing public health issue in Mozambique. The country faces challenges with data collection and analysis in health care in general, which hinders the capacity to provide fistula survivors with high-quality services along the cycle of care, starting from identification, and going through diagnosis, treatment, control, and reintegration in the community.
Partnership – Pilot Phase
Over the last year, Operation Fistula and UNFPA Mozambique have worked closely to design and create a customized data collection app. The structure of the app was based on patient forms provided by the Mozambique Ministry of Health, which meant we were able to digitize the app to reflect existing healthcare systems and structures. With built-in logic and patient tracking functionality, the app documents the patient journey, including identification, diagnosis, surgery, follow-up, and, finally, community reintegration.
Built by Operation Fistula, the app was piloted in three of Mozambique's ten provinces – Zambezia, Nampula, and Cabo Delgado. In September 2019, Operation Fistula provided remote assistance and training materials for UNFPA Mozambique to conduct in-person training for users of the app during the first stage. Over the following months, users (including nurses, surgeons, and social workers) input data about fistula patients treated across these three regions.
In early March 2020, UNFPA Mozambique carried out monitoring visits to the three pilot provinces to collect feedback on the implementation of the tool, understand any challenges, and provide further training where necessary. Overall, the feedback was very positive, with the data showing that 70% of the surgeries performed in the pilot facilities were registered in the app.
The tool is being widely used, and the monitoring visits ensure that any challenges faced by users are addressed quickly. We are dedicated to reaching 100% user engagement, and continue to drive uptake forward.
Using Tableau – a powerful data visualization software – the Operation Fistula team have built a number of data visualization dashboards, which allow UNFPA Mozambique to monitor the implementation of the platform and gain insights from the data. Once data is entered into the app, it automatically appears in these dashboards, providing the Mozambique Ministry of Health and its partners with real-time insights. Current dashboards show over 200 patients registered. Real-time, accurate data allows the Government and its partners to monitor the provision of fistula repair surgeries across different regions, while individual surgeons can track surgeries happening at their own facilities.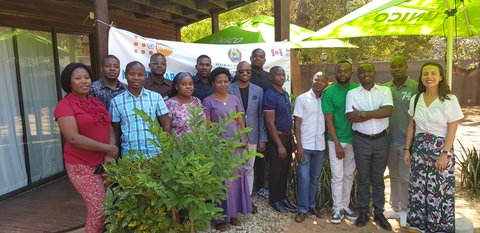 Looking Ahead: Adapting to the Impact of COVID-19
The next phase of our partnership with UNFPA Mozambique involves migrating fistula data to the health information system. As the COVID-19 global pandemic unfolds, UNFPA Mozambique and Operation Fistula are finding new ways to utilize our fistula and data expertise in response to current needs.
Improving data collection and analysis capabilities remains a high priority, particularly in contexts such as Mozambique. The ability to track and trace data on the spread of viruses like COVID-19 can help Governments more broadly to deliver more effective and targeted interventions [5].
The long-term effects of COVID-19 are expected to be wide-reaching and profound, particularly for those who are already vulnerable [6]. Fistula patients live in an extreme state of vulnerability, and often fall through the cracks of health systems and support networks. COVID-19 is disrupting the global effort to treat and prevent obstetric fistula, but it is also increasing the risk of fistula occurring in vulnerable groups. A recent analysis has estimated that an additional 13-million child marriages and 2-million cases of Female Genital Mutilation (FGM) will take place over the next decade because of the economic fallout and disruption to planned prevention efforts caused by COVID-19. Both child marriage and FGM are recognized risk factors that increase the likelihood of women developing an obstetric fistula [7].
A Call to Action
As we reflect on our work, and on our ongoing partnership, it is critical that we continue to raise awareness and spur action to end fistula. This International Day to End Obstetric Fistula, we call on everyone to help us amplify the voices of women suffering with fistula, and support us as we deliver digital and data-driven solutions that empower and enable increased collaboration, quality, and capacity of work. Together, let's end this tragic outcome to what should be one of life's greatest joys – giving birth.